The selected performance is NOT available for sale.
Please Select Tickets
You have selected: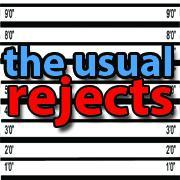 YOU'LL FLOAT TOO! : IT
The Usual Rejects
FAN EVENT
Friday, January 29, 2016
at
7:00PM
Chain Theatre
312 W. 36th St
4th Floor
(Between 8th and 9th Ave)
BY SUBWAY: A/C/E, 1/2/3 to 34th Street Penn Station - N/R/Q/W and 7 to 42nd Street Times Square - B/D/F/M to 34th Street Herald Square
A long time ago in a galaxy far, far away…George Lucas revealed to the world one of the best films of all time - and now the time has come for the Usual Rejects to make fun of it. After sold out parody performances of the BIG LEBOWSKI, GHOSTBUSTERS and ROADHOUSE: come join us for I'VE GOT A BAD FEELING ABOUT THIS: Star Wars A New Hope! So hop in that old bucket of bolts, the Millennium Falcon, stop staring at that binary sunset with a glass of blue milk in hand, and kiss your brother claiming it's 'for luck,' its time to save the galaxy. May the Force be with you! A Fan event for the ages as 6 actors take on every role. Trivia! Raffle Prizes! Audience Participation! And sign up for our silent auction for a chance to play God and deal out beers to the cast! 21+ event. $15 ADVANCE ONLINE and $20 at the door 2 FREE DRINKS WITH ADMISSION! 6 Actors. Every Role. Lives saved. Dreams fulfilled. Game on. ($15 online and $20 at the door)
LAST SHOW AT THE CHAIN THEATRE EVER!!!! Fortune and Glory await you for the LAST Usual Reject's show at the Chain Theatre! Following SOLD OUT houses of I'VE GOT A BAD FEELING ABOUT THIS: Star Wars and YIPPEE KI YAY: Die Hard, its time for your favorite stage parody group to bring to life – KALI MA: Indiana Jones and the Temple of Doom. Get your tickets now folks, this one will sell quick! Friday (1/29) and Saturday (1/30) Doors open at 7pm. $15 tickets in advance through Ovationtix and $20 at the door. With every ticket comes two free drinks and a raffle ticket to win awesome prizes! Trivia! Audience Participation! Raffle Prizes and a chance to be God and change the course of the show! Come see your favorite archaeologist munch on monkey brains, step on a few bugs and do everything possible to prevent his heart from literally being ripped out of his chest! Hold on to your potatoes, this will be a ride! 5 ACTORS. EVERY ROLE. DREAMS FULFILLED. LIVES SAVED. GAME ON.