Please Select Tickets
You have selected: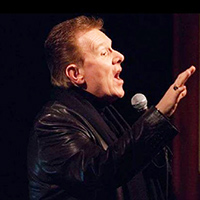 Russ Goeltenbodt
No Foolin
Saturday, April 1, 2017
at
8:00PM
Skokie Theatre
7924 Lincoln Ave
After three acclaimed sold-out performances at the Skokie Theatre - "Let's Hear It For the Goy", "Your Goyfriend's Back", and "Oy To the World" - Skokie's #1 Goy is back with a solo show celebrating his milestone birthday.

Please join Russ and the Mark Burnell Trio, as Russ continues his life's journey of playing the fool with love. "No Foolin" brings back Russ' personal stories about falling in love, losing love, and finding love again.