Please Select Tickets
You have selected: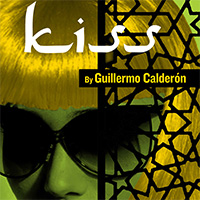 Odyssey Theatre presents
KISS
FOOD TRUCK FRIDAY! & "Tix 4 $10"
Friday, May 5, 2017
at
8:00PM
Odyssey Theatre Ensemble
2055 S. Sepulveda Blvd.
Just north of Olympic on the west side of the street.
0.5 mi. north of the Expo/Sepulveda station of Metro Rail.
NO INTERMISSION. NO LATE SEATING.
Run time: 90 Min. No Intermission.

Politically charged and emotionally urgent, KISS dares us to question whether we can truly understand other cultures. "Chile's most acclaimed playwright-director of the last two decades" L.A. Times

Two couples meet for dinner to take their minds off the war raging around them. An unexpected profession of love, an untimely proposal, and one kiss later, one of the foursome lies dead on the floor.

Chilean playwright Guillermo Calderón's newest play breaks open cultural barriers as a group of western actors interpreting a Syrian play slowly realize the limits of their own understanding, and the suffocating effect of an oppressive, omnipresent regime.
"TIX 4 $10" are ONLY available at the box office window two hours before showtime. ($3 per ticket charge for Debit/Credit card sales). The Lobos Food Truck ("Kick Ass Comfort Food) will be in the parking lot from 6pm till showtime, if you'd like to come early and get dinner before the show! We will also have the back patio set up with extra tables and chairs. It's a fun time!