Please Select Tickets
You have selected: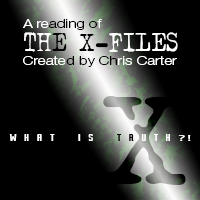 Interrobang Theatre Project presents
ITP 2017 A Reading of The X-Files
Interrobang Theatre Project's Season 8 Fundraiser
Sunday, June 4, 2017
at
6:00PM
Swedish American Museum
5211 N. Clark St.
The Museum is located in Andersonville, a traditionally Swedish area of Chicago's north side.
CTA Bus #22, #92, #88, Red Line Berwyn Stop
Recommended for ages 17+. Event will be about three hours.
Interrobang Theatre Project presents a reading of Chris Carter's The X-Files. Open beer/wine bar, out of this world raffle, 50/50 raffle, and Scully & Mulder look-alike contest! All proceeds go to support Interrobang's upcoming 8th season: What is Truth?