Please Select Tickets
You have selected: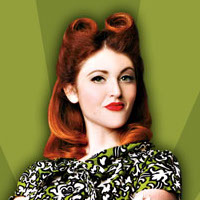 Velvet Fox Productions presents
2017 Bette Davis Ain't for Sissies (Velvet Fox)
A 5-Star Solo Show
Thursday, June 22, 2017
at
7:30PM
Athenaeum Theatre Studio One
2936 N. Southport Ave.
Lobby level
Lincoln, Wellington and Southport
CTA Bus #9; Brown Line Wellington Stop
No late seating. All-ages. Performance lasts 70 minutes with no intermission.
It's early evening of the 1939 Academy Awards–young Miss Davis is nominated for Best Actress in Dark Victory, and the Los Angeles Times LEAKS the OSCAR winners EARLY!! "This year Vivian Leigh will take home the Oscar for Best Actress!"

...With newspaper in hand the BOLD, DEFIANT and DISILLUSIONED Bette Davis decides to leave! Journey into the young starlet's battle to win freedom from the grip and control of Hollywood's studio moguls. Witness Bette's most defining moments as a tenacious young actor fighting her way to the top!! See what happens when someone who always wins...loses.

BDAFS has performed in Edinburgh, Scotland receiving glowing 5-star reviews, had a run at The St. James London, a sold-out off-broadway run at 59E59 Theaters, and toured performing arts centers in Chicago, New Jersey, Texas, Virginia, Massachusetts, and New York.

5 Stars "Brilliant hour of Theater. A performance that was worthy of an Oscar." -Mumble Theatre
5 Stars "Sherr is mesmerizing to watch–a dynamic performance." -Edinburgh Guide
4 Stars "She is sardonic, sultry, sexy, vicious and vivacious, dominating the stage from word one (Bette would've been proud)." -Broadway Baby