Please Select Tickets
You have selected: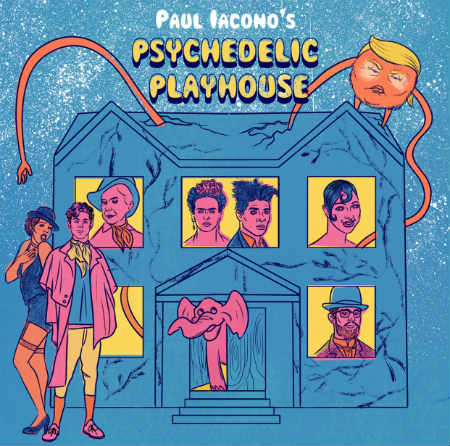 Paul Iacono's Psychedelic Playhouse
Saturday, July 15, 2017
at
8:00PM
The Green Room 42
570 10th Ave
Inside YOTEL, 4th Floor
Paul Iacono's
Psychedelic Playhouse:
Episode I - The Degenerates Strike Back
(A Psychedelic Space Opera)
May 4, 5, 6 at 8pm

Written & Conceived by Paul Iacono
Directed by Aaron Mark
Musical Direction by Jacob Yates
Set Design by Jason Courson
Artwork by Paul Tuller
Also Starring: Sophia, Lamar, Jarvis Derrell, Michael Cavadias, Chris
Weaver, Brik Olson, Mason Amelotte, and more !

Synopsis:

The galaxy is in the midst of a civil war. The Evil Orange Grand Douche has outlawed art, sentencing millions to artistic genocide. The last of the decadent "degenerate artists" perform and live together at Paul Iacono's Psychedelic Playhouse, the last (illegal) performance art-cabaret in the galaxy, a mystical mansion inhabited by Frida Kahlo, Josephine Baker, Toulouse Lautrec, Jean Michel Basquiat & Quintin Crisp, a.k.a. The Playhouse Gang. Join Paul as he ventures across the universe on an epic, musical space odyssey to find Dr. Nina Simone, rescue the Princess, and save the Playhouse from the Evil Orange Grand Douche's reign of perversion & terror.