The selected performance is NOT available for sale.
Please Select Tickets
You have selected: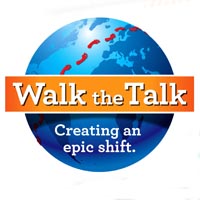 Walk the Talk Speaker Series Presents
2018 Creating Happiness
We can all find happiness.
Wednesday, February 21, 2018
at
7:30PM
Buskirk-Chumley Theater
114 E. Kirkwood Ave.
Walk the Talk takes a road trip to Bloomington, IN to present the topic of Creating Happiness. How does one create happiness for themselves? Does it come from within us or from the material world?

In philosophy, happiness translates the Greek concept of eudaimonia, and refers to the good life, or flourishing, rather than simply an emotion. In psychology, happiness is a mental or emotional state of well-being which can be defined by, among others, positive or pleasant emotions ranging from contentment to intense joy. Happy mental states reflect judgements by a person about their overall well-being. Outside of these definitions, what is true happiness and how do you create it?

Come find out more from common men and women as they share their approaches to Creating Happiness in this world. Speakers at this event will include Lindsey Vertner, Amie Crites, Andrea Stumpf, Angel McAllister, Jai Maa, and Christine Eartheart.

Our events always include live music, fabulous story tellers, confetti, fun interactiveness, a Motivational Balloon drop (inside each balloon is a motivational phrase topic), a cool light show, and lots of takeaways on topic! Come early to grab a great seat!

Thanks for helping us create an epic shift, one person at a time. And that person is you!

Doors for this general admission event will open at 7:00pm. Student tickets are available for junior high, high school, and college students. Students must show an ID at the door. Children 11 and under are free, but still require a ticket. The event is expected to last roughly 2 hours, and will include a brief Q&A afterwards.