Please Select Tickets
You have selected: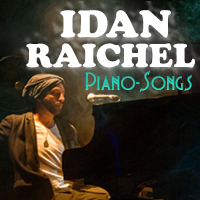 Old Town School of Folk Music at ATP present
Idan Raichel
Piano-Song
Sunday, February 18, 2018
at
7:00PM
Athenaeum Main Stage
2936 N. Southport Ave.
Lobby level
Lincoln, Wellington and Southport
CTA Bus #9; Brown Line Wellington Stop
All ages. Performance lasts 90 minutes without intermission.
With his latest album, a solo release, producer, keyboardist, lyricist, composer and performer Idan Raichel is a global music icon who has brought his inspiring example and soul-stirring music to some of the planet's biggest stages. As the leader of The Idan Raichel Project, Idan acts as a musical ambassador representing a hopeful world in which artistic collaboration breaks down barriers between people of different backgrounds and beliefs. With his new solo album, At the Edge of the Beginning, Idan brings audiences an introspective work, consisting of mostly gentle songs with unassuming melodies and arrangements.

''This one-man Middle East peace accord makes music that is an ambitious celebration of multicultural diversity. The ethnic elements are cleverly rewired with modern grooves to create an ambient journey that thrillingly bridges the traditional and the modern.'' - The Times (UK)