The selected performance is NOT available for sale.
Please Select Tickets
You have selected: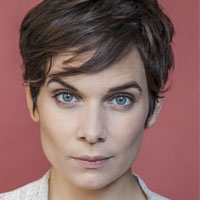 Self Defense Workshop For Womxn, By Womxn
from Strawdog ensemble member Michaela Petro, and Sarah Farris and Nikki Viet
Sunday, July 8, 2018
at
10:00AM
Strawdog Theatre Company
1802 W Berenice Ave
Irving Park Brown Line, Damen/Ashland Buses
Women in theatre keep strange hours. We stay out late. We don't always travel in packs. We imbibe. Sometimes too much... Sadly, this can make us targets for predatory behavior. Strawdog Theatre Company wants to help change that. We want to arm women with the knowledge and skills to combat the perception that they are targets, and instead, are furies. By combining low-impact circuit training, awareness coaching, de-escalation drills and fundamental defense tactics, Strawdog presents the comprehensive self-defense program; For Womxn, By Womxn. Lead by ensemble member Michaela Petro, an instructor certified by the American Women's Self-Defense Association (AWSDA) in Rape Prevention and Self-Defense, and joined by Nikki Veit (Certified Personal Trainer) and Sarah Farris (Licensed Clinical Professional Counselor), they have curated a program aiming at empowerment & mental strength. It is their goal to arm students with the best weapon against attack... Oneself. Participants will learn valuable, non-violent avoidance skills, as well as countermeasures against physical and sexual assault from a variety of disciplines. It is paramount that each person feel safe when they are out in the world. If ever that safety is threatened, verbally or physically, it is a basic human right to defend oneself, and we feel a responsibility to share with you exactly how to do that. We want to help you awaken your monster. She's there and she's ready when you are.