The selected performance is NOT available for sale.
Please Select Tickets
You have selected: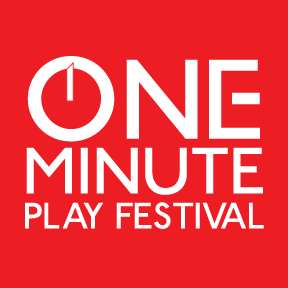 1MPF + New Ohio Theatre presents
NYC Indie Theatre 1MPF
Series B
Saturday, January 27, 2018
at
8:00PM
New Ohio Theatre
154 Christopher Street, Manhattan
Buzz 1+5+Enter from the street
Subways: 1 train to Christohper St.; A,B,C,D,E,F trains to West 4th Street; PATH Train to Christopher St.
Presented in two series
Jan. 23 + 24. Series A:

Sarah Shaefer, Duncan Pflaster, Elisabeth Ng, Rachael Jenison, Tyler Rivenbark, Bixby Elliot, Amina Henry, Katherine Clark Gray, James Carter, Susan Bernfield, Edmond Malin, Monica Bauer, Jessica Luck, Tim Errickson, Ian Allen, Judith Leora, Stacey R. Rose, Dominic Colon, Maurice Decaul, Paula Pizzi-Black, Migdalia Cruz, Nat Cassidy, Lindsay Joy, Guadalis Del Carmen, David Lawson, Scott Casper, Robin Rothstein, Georgina Escobar, Jona Tarlin, Chris Harcum, Isaac Rathbone, Kari Bentley-Quinn, Nico Grelli, & Ryan M. Fogarty

Directed by Ana Margineau: Ben Randle, Christine Zagrobelny, Dina Vovsi, Hondo Weiss-Richmond, Jesse Edward Rosboow, Maggie Cino, Patrice Miller, & Philip Emeott

Jan. 26 + 27. Series B:

Heidi Armbruster, Robert Lyons, Alex Rubin, Cara J Francis, Chad Beckim, Jonathan Alexandratos, Julienne Hairston, Gina Femia, Lia Romeo, Joel Kim Booster, Karin Shook, Lisa Huberman, Megan Cohen, Francisco Solorzano, Emily Bohannon, Marco Jo Clate, Azure D. Osborne-Lee, Anton Dudley, Nicole Pandolfo, Libby Emmons, Seth Christenfeld, Nilan, Mrianlini Kamath, Suzanne Bachner, Maggie Bofill, Adam C. Sharp, Matthew Barbot, Julissa Contreras, Nandita Shenoy, Oscar Cabrera, Chisa Hutchinson, Kate Moira Ryan, Roger Nasser, Greg Kotis, & Erica Saleh

Directed by: Andrew Willis-Woodward, Enormvs Muñoz, Francisco Solorzano, Katie Kay Chelena, Kyle Metzger, Lana Russell, Dominic D'Andrea, Nathaniel Claridad, & Roger Nasser

Curated by: Dominic D'Andrea & Caitlin Wees

The One-­Minute Play Festival (#1MPF) is America's largest and longest running grass roots theatre company, founded by Producing Artistic Director, Dominic D'Andrea. #1MPF is social barometer project, which investigates the zeitgeist of different communities through dialogue, consensus building, and a performance of 50-100 short moments generated by each community. #1MPF works in partnership with theatres and/or social organizations sharing playwright, educational, or community-specific missions across the country. The aim is to create locally sourced playwright-focused community events, with the goal of promoting the spirit of radical inclusion. #1MPF represents playwrights of different age, gender, race, cultures, and points of career. The work attempts to reflect the theatrical landscape of local artistic communities by creating a dialogue between the collective conscious and the individual voice.