The selected performance is NOT available for sale.
Please Select Tickets
You have selected: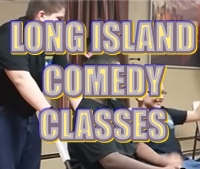 KIDS/TEENS SPRING SESSION STARTS
COMEDY CLASSES LONG ISLAND
Sunday, April 8, 2018
at
6:00PM
Crossroads Church
610 Carmans Rd
Long Island, near overpass to Southern Parkway
Parking Lot
RULE #1 HAVE FUN! But never at anyone else's expense!
Comedy Classes now forming on Long Island for kid, teens and adults.
WINTER SESSION SCHEDULE - Regular Classes January 7, 14, 21, 28 February 4, 11, 18, 25. $40 to drop in anytime, $150/month.
FOR FULL REGISTERED STUDENTS ONLY ($250 for 3 months) March 4, 11 BONUS/MAKE-UP CLASSES, March 17 Showcase - students perform for friends/family. March 24 FREE Class and Professional Show in Manhattan for those regular students.
We also have classes and summer camp programs in Manhattan - CUT/PASTE this link https://web.ovationtix.com/trs/pr/914195
Our classes for kids & teens include both Improv & Stand-Up Comedy training. By combining the two, students receive a comprehensive education in creative writing and critical thinking while developing strong community and leadership skills – team, public speaking, self confidence, respect, listening, focus, eye contact and more. Regular students – those signed up for FULL 8-week winter, spring or fall sessions – invited to perform at the club, FREE admission to bonus masterclasses classes added between sessions and get FREE tickets to public professional shows.
Farmingdale location has a parking lot. The entrance is tucked between entrance to residential development and the Southern Parkway overpass. Easy to miss the first time, especially at night.
SPRING SESSION - April 8, 15, 22, 29, May 6, 13, MAY 20 SHOWCASE, MAY 26 Student Appreciation day in NYC. BONUS/MAKE-UP CLASSES in June 3, 10, 17