The selected performance is NOT available for sale.
Please Select Tickets
You have selected: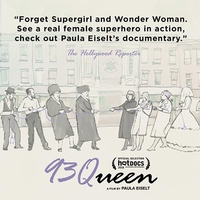 Bailey Hall presents
93Queen - Film Series (2019)
Thursday, February 7, 2019
at
7:30PM
Bailey Hall
Broward College, Central Campus
3501 SW Davie Road
Building 4
All sales are final. No refunds.
93QUEEN follows Rachel "Ruchie" Freier, a no-nonsense Hasidic lawyer and mother of six who is determined to shake up the "boys club" in her Hasidic community by creating Ezras Nashim, the first all-female EMT corps in New York City. 93QUEEN is set in the Hasidic enclave of Boro Park, Brooklyn, where EMT corps have long been the province of men. Though the neighborhood is home to the largest volunteer ambulance corps in the world (known as Hatzolah), the organization has steadfastly banned women from its ranks. Now Ruchie and an engaging cast of dogged Hasidic women are risking their reputations - and, literally, the futures of their children - by taking matters into their own hands to provide dignified medical care to the Hasidic women and girls of Boro Park. 93QUEEN is one of the first portrayals in vérité of the lives of Hasidic women who embrace their cultural identity. At the same time, the film dashes many of the stereotypes that people have about the oft-misunderstood Hasidic culture - particularly Hasidic women.