The selected performance is NOT available for sale.
Please Select Tickets
You have selected: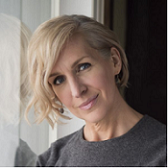 2018 New York Musical Festival
2018 - Die Vampire, Die! Creativity Workshop with Susan Blackwell
Saturday, July 28, 2018
at
10:00AM
The Castillo Theatre
543 W 42nd Street
(between 10th and 11th Avenues)
NYMF Pass - The best way to see the Fest. With a NYMF Pass, you can get into the theater before individual ticket holders. Passes also offer the exclusive ability to book tickets before they go on sale to the public. Visit www.nymf.org/tickets.
Are you a creative challenge-seeker looking for a fun, safe environment to try something new?

An individual seeking satisfaction through self-expression and confident communication?
An artist craving a sense of creative agency?
A performer who want to write your own material?
A writer who wants to perform your own material?
An educator who seeks fresh perspectives and personal/professional development?
A bad-@$$ who seek to be bad-@$$ vampire slayer?

Join SUSAN BLACKWELL on JULY 28 2018 in NYC for a day of creative and personal growth!

THE 'DIE VAMPIRE, DIE!' CREATIVITY WORKSHOP

Dig this: a creative life is a series of learnable skills that are practiced regularly. But as much as we might yearn to be more creative, sometimes inner (+ outer) voices can get in the way. We call those voices 'vampires', and we want them to shut the hell up so you can get back to making great stuff.

Based on the song Die Vampire, Die! from the hit original Broadway musical [title of show], a vampire is defined as 'any person, thought or feeling that stands between you and your creative self expression'.
This workshop, lead by [title of show] star Susan Blackwell invites participants to get their creative juices flowing and their ideas up on their feet. Themes of this workshop include:

Identifying and taking constructive risks
Tapping into brave creative freedom and self-expression
Establishing a creative safe space
Team building
Contributing to a collaborative process
Leadership development
Creative Writing
Performance

$100 per person
The Castillo Theatre
Bring your favorite notebook, a pen, + an open mind!

A GREAT GIFT for the self-improver, artist, actor, writer, or creative person on your list!

Register early! Space is limited!!
Participants must be at least 15 years old.
An open, constructive attitude is mandatory!

What do participants say?
The workshop rocked epicly. –Brianna, 16
One of the most amazing experiences of my life! –Sarah, 15
I walked into the studio as one person and came out another. –Nick, 24
Your workshop pulls all of our crazy dreams into reach and makes them accessible, one word at a time. –Dee, 24
I'm still on Cloud 9! –Ken, 52