The selected performance is NOT available for sale.
Please Select Tickets
You have selected: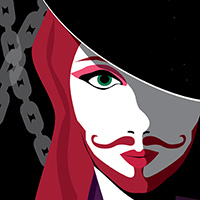 Dance Network Alliance
2018 Va Va Va Vaudeville
Feat. Jaimee Spangle, MC Brad Wilhelm, & More
Saturday, August 18, 2018
at
2:00PM
Buskirk-Chumley Theater
114 E. Kirkwood Ave.
VA-VA-VA-VAUDEVILLE RETURNING TO BUSKIRK-CHUMLEY THEATER

Dance Network Alliance (DNA) is back with all new acts in a large-scale vaudeville-style variety show.

Sponsored by the Dance Network Alliance, this variety show extravaganza of Bloomington performers harkens back to early twentieth-century vaudeville troupes that crisscrossed the country by train, entertaining young and old alike. There is something for everyone, including a children's matinee featuring many younger performers, and a more risqué, adult evening show.

Performers in both shows include: Aerialogy silks dancers, The Hudsucker Posse flow artists, unicycling juggler Kai Smith, Bloomington Acro Yoga, and Windfall Dancers. The matinee will also feature musician Anna Wrasse and the Bloomington Dance Center youth tappers. The racy evening show will be headlined by internationally recognized drag king Jaimee Spangle and include comedians Stephanie Lochbihler and Shanda Rude, Dark Side Tribal Belly Dancers, Steve Heise of Monroe County Civic Theatre, and burlesque by Vanity Peron and Verna Vendetta featuring House of Von Teaser.

In the lobby, attendees will be greeted by Joe Lee's Flea Circus, Charlie the Parrot, and Organ Grinder "Finster Baby" by Tim Wagner.

Riff Hatskin's Jazzy Combo featuring impresario Travis Puntarelli will provide live music, and Bloomington treasure Brad Wilhelm will MC for both shows.

DNA, part of the Arts Alliance of Greater Bloomington, was formed in 2012 with a goal of holding a dance showcase annually. Its mission is to support, promote, and collaborate with dancers in all genres. Va-Va-Va-Vaudeville is made possible in part by the Bloomington Arts Commission and the Buskirk-Chumley Theater Arts Start Up Program.

Discounted matinee tickets are available for children 12 and younger. Discounted evening tickets are available to students of any age. Adult and student tickets are subject to a price increase the day of show. The evening show, which includes burlesque and comedy performances, is recommended for those 18 and older.

Doors for these general admission events will open 30 minutes ahead of time. The matinee will run roughly 1 hour, 15 minutes, while the evening show will last roughly 1 hour, 40 minutes.