The selected performance is NOT available for sale.
Please Select Tickets
You have selected: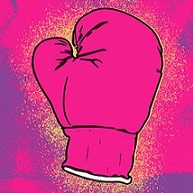 2018 Members Only
Sunday, October 28, 2018
at
3:00PM
The Los Angeles Theatre Center
514 South Spring Street
Please report any issues with online tickets sales to BoxOffice@thelatc.org
Written By: Oliver Mayer
Directed By: Jose Luis Valenzuela
In MEMBERS ONLY, the long-awaited sequel to the ground breaking BLADE TO THE HEAT, 20 years have passed.

It is 1982 in New York City: the golden age of boxing, the dying gasp of disco, and the flowering of identity politics.
Pedro Quinn is well past 40 and still fighting, not only for championships but for the right to be himself, on his own terms.
He even has a protege, a young female boxer who reminds him of his own youthful fights in an out of the ring. But when a detached retina threatens to end the only life he knows, and when old frenemies Vinal and Sarita want to make a movie about the champion he killed in the ring 20 years ago, Quinn can no longer hide from the ghosts of his past.
Nor can protect those he loves from the specter of hatred, much less the oncoming onslaught of what will soon be named the AIDS virus. He can hide in plain sight no more, and his biggest fight is yet to come.

MEMBERS ONLY is a play about an America of color forging racial and sexual identities to the pulsating beat of Willie Colon and Blondie, on the cusp of discovery, at the edge of a plague.

The Madrina y Padrino tickets cover the cost of your chosen performance as well as a ticket for a local high school student.
Selecting this option also lets you enter the venue early and removes all payment processing charges from online sales.