The selected performance is NOT available for sale.
Please Select Tickets
You have selected: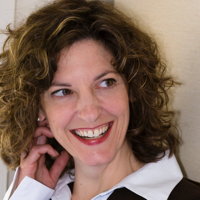 Let the Character Tell the Story
with Tracy Burns
Sunday, December 9, 2018
at
2:00PM
Impro Studio
1727 N. Vermont Ave.
Limited availability!
2-6pm, 4 hours
Tracy Burns a beloved alumni of Impro Theatre Main Company returns to Impro Theatre with her workshop, Let the Character Tell the Story.

Have you ever been in an improv scene and half way through you realize you don't know who your character is? In fact, you don't really have much of a character at all? But, you sure have laid out a lot of plot points! Wouldn't it be great to create real people onstage with wants, desires, opinions and points of view, and let them tell the story?

In this class, we'll focus not only on creating three-dimensional characters that are fun to play, but also on developing meaningful relationships between those characters. Stories become rich and compelling to be in and to watch.
Participants will have the opportunity to:
• Inhabit characters that are grounded yet still evolving
• Use dynamic tension to create the relationship
• Let the relationships dictate the story
• Become the investigator of a scene rather than the architect
• Play people (or animals or robots...) rather than characters
• Tell fascinating stories rather than do good improv scenes

ABOUT TRACY:
Tracy Burns has been teaching and performing internationally for over 30 years. She teaches acting and visual storytelling at Pixar, DreamWorks, Blue Sky Animation, and other animation studios and production houses. She is the Acting for Animation instructor at California College of the Arts. She was named one of the top improv instructors in Los Angeles by Backstage magazine. She was the director of the improv program at Pepperdine University for 13 years. Tracy was a founding member and co-artistic director of London Theatresports and was the artistic director of Los Angeles Theatresports. She has also taught numerous comedy groups in England, Germany and Holland. She was a core member and instructor for Impro Theatre. She has also taught and performed with many other groups such as Second City, ACME (L.A.), BATS (S.F.), The Comedy Store Players (London), Unexpected Productions (Seattle) and The Brody (Portland).