The selected performance is NOT available for sale.
Please Select Tickets
You have selected: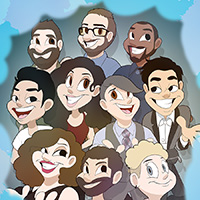 Steven Tran and Aaron Jin
We Are Here: american|asian
Friday, January 25, 2019
at
7:30PM
18th & Union
1406 18th Avenue
Added performance on Saturday, February 2 at 3:00pm!

A classical pianist reminisces on the past to confront his present. A determined gay sets out to find love on every first date. Two separate narratives, one common thread: there isn't an easy way out. Theater artists Steven Tran and Aaron Jin present a double-header evening of solo performances examining their own Asian-American identities through stories of love and loss, expectations and family, and above all, learning and living your truth. Come and find out what it really means to be american|asian.

The Sonata Years
Family expectations, college application deadlines, and classical music collide in THE SONATA YEARS, a semi-autobiographical fantasia on adolescence and identity. Caught between generations and cultures, a musician finds himself reminiscing on forgotten memories from his past in order to confront the present. With the help of Liszt and Rachmaninov, Steven Tran, a multi-hyphenated theater artist, presents this solo piano recital-monologue-performance that asks: what is the price of authenticity?

True Love, but Gay
As a determined young gay trying to find love in this gay little world, Aaron is ready to fall in love on every date. On his quest, Aaron finds himself in many first dates, his parents living room, and a shower on the other side of the world. When you're gay and Asian, there are no easy answers. But what do you do when you find yourself left with nothing? This is a love story to the community of people who've made me who I am today.