The selected performance is NOT available for sale.
Please Select Tickets
You have selected: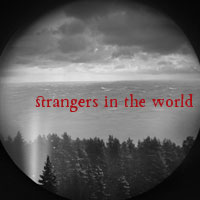 Axis Company's 20th Anniversary Season
Strangers in the World
Thursday, March 21, 2019
at
8:00PM
Axis Theatre
One Sheridan Square
Off West 4th Street between 6th & 7th Avenues
A, B, C, D, E, F, M West 4th Street; 1 train Christopher St.
A small group of puritans arrives in 1613. Unable to venture far inland they build a poorly constructed village on the rocky shore. After two years a ship arrives with more colonists and supplies but the captain goes mad and sets the ship on fire, sinking it just beyond the harbor. A survivor from the burned vessel tells the settlers that others are coming to save them. Eight years pass, and at last they decide that tomorrow they will head somewhere south on a journey of certain hardship. Then, a visitor from another world arrives on the shoreline. What happens when the values and morals of puritans are set against the grinding agony of starvation, the constant death of their children and the horror of murder? How can they choose between bonds of home, a godless southern city and the silent sweet promise of nothing?