The selected performance is NOT available for sale.
Please Select Tickets
You have selected: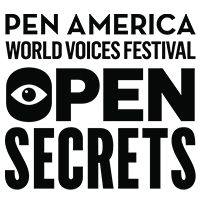 Artists of the Air
Tuesday, May 7, 2019
at
7:00PM
Jerome L. Greene Performance Space at WNYC
44 Charlton Street
In 1974, Philippe Petit danced in the sky, effortlessly traversing the air between the Twin Towers of the World Trade Center via high wire and electrifying audiences around the world. That feat, just one among many tightrope miracles Petit has created, inspired a Caldecott Medal-winning children's book, an Oscar-winning documentary, a feature film, and global admiration. On the occasion of the reissuing of his out-of-print classic On the High Wire (New Directions), Petit discusses his death-defying art with fellow daredevil artist Elizabeth Streb, a choreographer, performer, and MacArthur "Genius" grant winner who incorporates high-risk elements of circus arts and rodeo in her work. How do daring and transgressive acts redefine our sense of art and performance? How can artists' airborne actions transform the ways we look at the buildings that anchored their ropes, the cities in which they appear, and global issues of peace and conflict? Join these masters of extreme performance as they discuss virtuosity, daring, and Petit's boundary-shattering career. Co-presented with Jerome L. Greene Performance Space at WNYC This event is part of the World Voices Festival My Story stream, supported by Amazon Literary Partnership.