The selected performance is NOT available for sale.
Please Select Tickets
You have selected: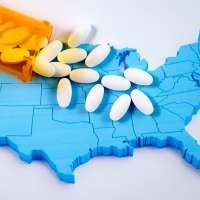 A Jonathan Samen Hot Buttons, Cool Conversations Discussion Series event
America's Opioid Epidemic
Ryna Greenbaum JCC Center for the Arts
Tuesday, April 2, 2019
at
7:30PM
JCC Riemer-Goldstein Theater
Leventhal-Sidman Center
333 Nahanton Street
The Opioid Epidemic is devastating communities across the country. Overdoses have become the leading cause of death for Americans under the age of 55, killing more people than HIV/AIDS, car crashes or gun violence ever did at their peaks. But what makes this crisis especially unique is how we got here. We'll examine the origins of the worst public health crisis of the twenty-first century and expose the role pharmaceutical companies played in pushing addictive opioids into the American market. We will explore how we got here, the science of addiction, and how to stem the crisis.
Rick Dyer, Panelist
Rick Dyer is an attorney and advocate for recovery who knows what it is like to be on both sides of the law. He overcame his struggles from heroin addiction, homelessness and incarceration, received a Governor's pardon and presently practices law in the same court he was sentenced out of over 8 times. He has appeared in numerous national and international publications and broadcasts.
Dr. Andrew Kolodny, Panelist
Dr. Andrew Kolodny is one of the nation's leading experts on the prescription opioid and heroin crisis. He is Co-Director of the Opioid Policy Research Collaborative at the Heller School for Social Policy and Management at Brandeis University. While working for the New York City Department of Health and Mental Hygiene in the Office of the Executive Deputy Commissioner, Dr. Kolodny developed and implemented multiple programs to improve the health of New Yorkers and save lives.
Professor Bertha Madras, PhD, Panelist
Professor Madras is a Professor of Psychobiology at Harvard Medical School and director of the Laboratory of Addiction Neurobiology at McLean Hospital, with a cross-appointment at the Massachusetts General Hospital, Boston, MA. Her laboratory focuses on neurobiology, brain imaging, medications development, and prevention. She is a member of the National Academy of Medicine Collaborative on the opioid crisis and has received numerous awards for her work.
Barry Meier, Moderator
Barry Meier, author of Pain Killer: An Empire of Deceit and the Origin of America's Opioid Epidemic, was a member of the New York Times reporting team that won the 2017 Pulitzer Prize for International Reporting. He is also a Pulitzer finalist and a two-time winner of the George Polk Award. At The Times, his work concentrated on the intersection of business, medicine and the public's health. He exposed the dangers of various drugs and medical products, and was the first journalist to shed a national spotlight on the abuse of OxyContin.
About Hot Buttons
Hot Buttons, Cool Conversations, JCC Greater Boston's acclaimed discussion series, brings together distinguished scholars, artists and activists to engage in unique exchanges around controversial and difficult subjects. Renowned panelists are led by expert moderators through respectful and thought-provoking discussions on issues of concern to the Jewish community and beyond.
The 2019 Season: Moral Responsibility
This season puts moral responsibility under the microscope, exploring the pivotal role our conscience plays in shaping the community. We look at how our moral compass guides our worldview and our acceptance of others, as well as how it dictates our laws. By examining our moral responsibility across a diverse set of issues, we'll seek answers to critical questions that define us – not just as a community, but as people in a constantly and rapidly changing world.
As a 501(c)(3), JCC Greater Boston does not endorse or oppose candidates for public office or political parties.