The selected performance is NOT available for sale.
Please Select Tickets
You have selected: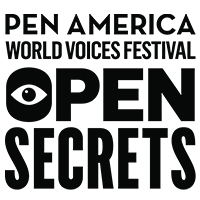 The Big Chill: Creativity in the Era of Data Mining
Thursday, May 9, 2019
at
7:00PM
The Center for Fiction
15 Lafayette Avenue
In the beginning, there was the Internet, and through the Internet, a new era of seemingly unlimited creativity, giving us ease of research and communication, and the ability to self-publish. But is this still the case? The platforms we use to connect with our readers and friends can prioritize or even censor what we write. And what happens to risk-taking and experimentation—the very engines of creative expression—when nearly every action and interaction is monitored by government surveillance or corporate data harvesting? Does surveillance make us more conformist and risk-averse? In a unique event, Dave Eggers, Kara Swisher, and H.M. Naqvi join International Congress of Youth Voices students Ifeoma White-Thorpe and Iman Abdul to discuss the chilling effect that today's digital realities can have on free expression—and how artists can begin to harness those same realities and push creative risk-taking even further. Moderated by Jane Spencer, deputy editor and head of strategy, The Guardian US.