The selected performance is NOT available for sale.
Please Select Tickets
You have selected: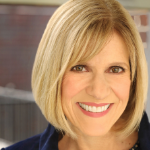 Kids/Teen Denise Simon
Instructor: Denise Simon, NYC Acting Coach, Author and Backstage.com contributor
Tuesday, August 13, 2019
at
10:00AM
Boston Casting
129 Braintree Street
Suite 109
Two-Day Session: Tuesday, August 13 - Wednesday, August 14, 2019 (10:00am - 4:00pm)
Ages 9-17

When you watch television, do you think to yourself, 'I could have played that character!'? Well, NOW YOU CAN! In our NEW Acting for Television Bootcamp for Kids and Teens perform scenes from some of your favorite popular tv shows on networks like Disney and Nickelodeon. Work on your comedic skills and learn to commit to your physical choices. Through improvisation and scene work, kids will improve upon skills such as character development, making distinct character choices, partner interaction, and comedic timing.

This two day course will include a copy of Denise's new book and a business seminar where parents will learn about the in's and outs of show business. Whether your child is already auditioning and working, or you are just entering the business, there is plenty to learn and discuss. Make smart choices as you learn about obtaining and keeping representation, putting together marketing materials including pictures, resumes and demo reels, where to get proper training, how to avoid scams and more. Discussion will also include "how-to's" of quickly breaking down scripts with their child and preparing them for an audition as well as self-taping tips.

DENISE SIMON is a New York-based acting coach and career consultant who has been in the entertainment industry for more than 30 years as an actor, teacher, director, casting director, author and personal talent manager. She managed the careers of Scarlett Johansson, Academy Award winner Mira Sorvino, Lacey Chabert ("Party of Five"), and Judy Reyes (NBC's "Scrubs") among many other working young performers. She has coached hundreds of children and young adults appearing regularly on TV, film, and Broadway with students appearing in Matilda, The Lion King, Mary Poppins, Les Miserables, among others.

She is the author of Parenting in the Spotlight: How to Raise a Child Star Without Screwing Them Up.

On-set coaching credits include Fox's The Following and the award winning Teen Kids News. Her directing credits include Into the Woods, Jr. & A Midsummer Night's Dream at Westmoreland's Theatre in the Sanctuary, Working, Museum, The 25th Annual Putnam County Spelling Bee among many others. Her casting credits include the feature film, No Letting Go shot last summer in Westchester County. Denise consults on the business of show business and serves on expert panels with SAG-AFTRA. Her tips and insights on acting and auditioning for children and young adults have been featured in Backstage Magazine and are published in Backstage.com. Visit Denise at DeniseSimonCoaching.com, like her on Facebook, and follow her on Twitter.