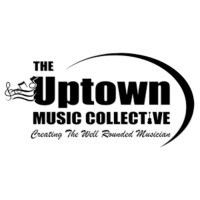 Concert Series
Time in a Bottle: Singer/Songwriters of the '60s and '70s (UMC)
with the Uptown Music Collective
Saturday, February 29, 2020
at
2:00 PM
There are no tickets remaining for this event.
Community Theatre League Mainstage
[map]
100 West Third Street
Williamsport, PA 17701
Community Theatre League

The 1960s and '70s saw an explosion of "Singer/Songwriters", including artists such as James Taylor, Simon and Garfunkle, America, Jim Croce, Joni Mitchell, Carol King, Crosby, Stills, Nash, & Young and more, releasing hit after hit on American radio. Ushering in a lighter rock era that still remains on heavy rotation today at stations across the country. On Feb. 27th, 28th, and 29th, the Uptown Music Collective's Special Performance Group 1 will present a tribute to those artists, with the performance Time in a Bottle: Singer/Songwriters of the '60s & '70s. This performance will feature some of the greatest hits of the genre along with some deep cuts, performed with all of the passion and energy you've come to expect from the Uptown Music Collective.