The selected performance is NOT available for sale.
Please Select Tickets
You have selected: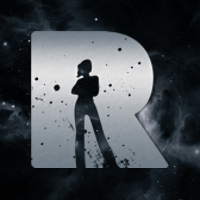 Impro Resident Guest
Ripley presents ENCOUNTER
Impro Studio
Friday, December 6, 2019
at
9:15PM
Impro Studio
1727 N. Vermont Ave
#208
Ripley presents ENCOUNTER
From the women who brought you GLAM and DYSTOPIA...
ENCOUNTER is a fully-improvised, hour-long play that explores the stories of first contact between one woman and the completely unknown.
Inspired by Ripley's namesake film Alien, along with Arrival, and the book Annihilation, ENCOUNTER blends sci-fi, horror, and "the new weird," unpacking the emotional and psychological impact of a meeting with benevolent extraterrestrials, malevolent predators, and entirely unexplained forces.
Ripley has no script. No set dialogue. Not even an outline. Each performance of ENCOUNTER offers a brand new story based on a single audience suggestion.
PERFORMANCES MAY CONTAIN LOUD NOISES ALONG WITH FOG AND/OR STROBE EFFECTS.
Fridays at 9:15 PM, Oct. 4th - Dec. 6th at Impro Studio.
Directed by Madi Goff & Sara Mountjoy-Pepka
Awaken bravery. Embrace weird. Cultivate play.