The selected performance is NOT available for sale.
Please Select Tickets
You have selected: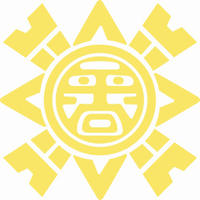 Sunnylands
Workshop: Personal Story Box
Saturday, January 18, 2020
at
9:30AM
Sunnylands Center & Gardens
37977 Bob Hope Drive
Between Gerald Ford Drive and Frank Sinatra Drive
The Kwakiutl created bent wood storage boxes that had multiple uses, among them storing important elements of their culture and traditions, such as ceremonial objects, traditional clothing, food, and tools. Some boxes would be ornately carved and would serve as treasure at potlatches. In some ways these boxes would become keepers of a shared cultural identity. Boxes have also been used by other artists as a medium for displaying personal identities. The exhibition Reach for the Sky: Tradition + Inspiration connects artists that inspire each other across cultures and time periods. In this workshop we will explore how the box as an instrument for storytelling and memory keeping has been used by the Kwakiutl and by other modern artists in different ways. Participants will design cardboard boxes and use a variety of materials to display their personal story and illustrate their identity. Attendees are welcome to also bring small personal items to add to the project as well. This workshop will be an opportunity for creative personal expression in a relaxed environment.