The selected performance is NOT available for sale.
Please Select Tickets
You have selected: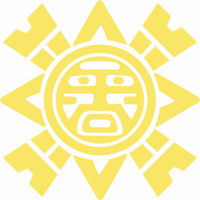 Sunnylands
Into the Field: Bird Hike in Big Morongo Canyon Preserve
Monday, February 17, 2020
at
7:30AM
Sunnylands Center & Gardens
37977 Bob Hope Drive
Between Gerald Ford Drive and Frank Sinatra Drive
Participants will meet in the overflow parking lot of Sunnylands Center & Gardens at 7:30 a.m. The caravan will leave Sunnylands for the drive to Big Morongo, A waiver is required for all off-site trips and may be found on the event posting on our website. The waiver will be collected when the group gathers in the overflow lot. Big Morongo Canyon Preserve in our local high desert has been designated as one of the United States' Important Bird Areas by the American Bird Conservancy, the American Birding Association, and Watchable Wildlife National Program, and is featured in the National Geographic Guide to Birdwatching Sites. It is just over 28 miles and 30 minutes from Sunnylands. With flowing water year-round, it is a bird magnet. On our hike we will be walking on packed dirt trails and boardwalks in open grassy areas, a mesquite "forest," a cottonwood and willow riparian area, and a county park. There is minimal elevation gain on our approximately 2-mile hike. Also, the host, who lives in an RV by the parking lot, has bird feeders which we can check out for hummingbirds and others. Close-toed shoes, hat, sunscreen, and water are essential. Binoculars, camera, and snack are optional. Also optional is a lunch; there are picnic tables at the preserve. Birds we hope to encounter: Phainopepla, Western Bluebird, California Thrasher, California Towhee, Vermilion Flycatcher, Summer Tanager, American Kestrel, Red-tailed Hawk, Cooper's Hawk, Great Horned Owl, Yellow-rumped Warbler, Common Yellowthroat, Bewick's Wren, Anna's Hummingbird, Costa's Hummingbird, Ladder-backed Woodpecker, Black Phoebe, California Scrub-Jay, Mountain Chickadee, Verdin, White-crowned Sparrow, and Lesser Goldfinch. Sunnylands will be closed to the public on the date of this program. No restrooms or facilities will be available. Closed-toe shoes, hat, sunscreen, and water are essential. Binoculars, camera, snacks are optional.