The selected performance is NOT available for sale.
Please Select Tickets
You have selected: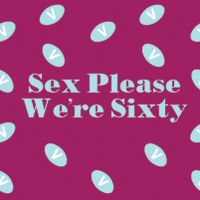 SURF & TURF
Sex Please, We're Sixty
Doors Open At:
Tuesday, May 19, 2020
at
11:00AM
Newport Playhouse & Cabaret Restaurant
102 Connell Highway
Play & Cabaret Only Tickets
MATINEE: Please arrive at 12:45pm
EVENING: Please arrive at 7:45pm
Mrs. Stancliffe's Rose Cottage Bed & Breakfast has been successful for many years. Her guests (nearly all women) return year after year. Her neighbor, the elderly, silver-tongued Bud "Bud the Stud" Davis, believes they come to spend time with him in romantic liaisons. The prim and proper Mrs. Stancliffe steadfastly denies this but reluctantly accepts the fact that "Bud the Stud" is, in fact, good for business. Her other neighbor and would-be suitor, Henry Mitchell, is a retired chemist who has developed a blue pill called "Venusia," after Venus the goddess of love, to increase the libido of menopausal women. Add to the guest list three older women: Victoria Ambrose, a romance novelist; Hillary Hudson, a friend of Henry's who has agreed to test the Venusia; and Charmaine Beauregard, a "Southern Belle" whose libido does not need to be increased! Bud gets his hands on some of the Venusia pills, and the fun begins as he attempts to entertain all three women! The women mix up Bud's Viagra pills with the Venusia, and we soon discover that it has a strange effect on men: it gives them all the symptoms of menopausal women, complete with hot flashes, mood swings, weeping, and irritability!