The selected performance is NOT available for sale.
Please Select Tickets
You have selected: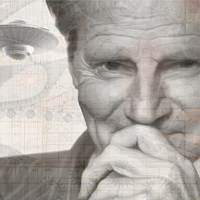 Thtr 2: The Odyssey Theatre presents
THE UNSEEN HAND & KILLER'S HEAD
A night of Sam Shepard One-Acts!
Saturday, February 1, 2020
at
8:00PM
Odyssey Theatre Ensemble
2055 S. Sepulveda Blvd.
Just north of Olympic Blvd. on the west side of the street.
0.5mi. north of the Expo/Sepulveda exit of the Metro Rail
Run Time: 100 min.
NO LATE SEATING.
NO INTERMISSION
WARNING: Adult Language & Content.
Gun fire. Water-based fog machine. Bright lights.
A night of two Sam Shepard one-act plays. "Unseen Hand" and "Killer's Head"

Synopsis (Unseen Hand): Like so many other aliens, Willie has powers far beyond those of mortal men. However, his advanced mind is restrained by the ominous "unseen hand." Whenever Willie dares to think thoughts that transcend those of his magician masters, he feels a mind-numbing, thought-befuddling pain.
90 min.

Synopsis (Killer's Head): A man in an electric chair contemplates his nonexistent future. The switch is thrown and, still smiling, he dies.
10 min.


Chris Payne Gilbert will be performing KILLER'S HEAD