The selected performance is NOT available for sale.
Please Select Tickets
You have selected: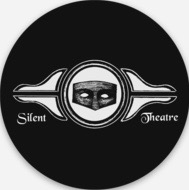 Incomplete Conversations
Incomplete Conversations Remount
What will you leave unsaid?
Saturday, March 21, 2020
at
7:30PM
Tapestry Fellowship
3824 W. Irving Park Ave
Silent Theatre does a talkie!! We are presenting the world premiere of a brand new, site specific, immersive theatrical experience, taking place in every room of Tapestry Fellowship Church and exploring the emotional shockwaves of an unexpected death within a family and a church community. It wrestles with questions of when we ought to speak up, when we ought to keep quiet and how to love people with whom we disagree. To accomplish this exploration, the audience is invited to enter and immerse themselves in multi-dimensional action that will fill up all the spaces in this real church where the family prepares to bury the young pastor, say their goodbyes and maybe find out who killed him... WHAT WILL YOU LEAVE UNSAID?