The selected performance is NOT available for sale.
Please Select Tickets
You have selected: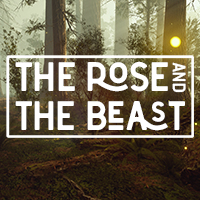 an interactive narrative adventure
The Rose and The Beast: Fairy Tales Retold
by Francesca Lia Block
Wednesday, July 28, 2021
freeFall Theatre
6099 Central Ave.
Please note: This experience will take place in our theatre space, but is a walk-through experience. It is fully accessible. You will be alone with your own group of 1-4 when you are inside the experience. Not recommended for audiences under 13.
"With language that is both lyrical and distinctly her own, Francesca Lia Block turns nine fairy tales inside out. Escaping the poisoned apple, Snow frees herself from possession to find the truth of love in an unexpected place. A club girl from L.A., awakening from a long sleep to the memories of her past, finally finds release from its curse. And Beauty learns that Beasts can understand more than men. Within these singular, timeless landscapes, the brutal and the magical collide, and the heroine triumphs because of the strength she finds in a pen, a paintbrush, a lover, a friend, a mother, and finally, in herself."

This summer, step into an experience like none other. Through visual storytelling, theatre design, multimedia, and augmented reality – enter the world of The Rose and The Beast. This unique, interactive walk-through (fully accessible) experience will let you step into Block's stunning retellings of nine classic fairy tales.

Through a series of nine spaces, designed by a team of scenic designers with varied points of view, audiences will have the opportunity to interact with the environments in surprising ways. Guests will move through the experience with their own party. This ground-breaking and medium-blurring adaptation of the Los Angeles Times Best-Seller marks our return to the air-conditioned comfort of our indoor space.

For those who experience discomfort in smaller spaces (8'x8') we recommend going through The Rose and The Beast in a party of no more than 2 people.

Note: This experience utilizes the Zappar app available for free on your iOS or Android device. If you have an iOS or Android device, please arrive with it fully charged. If you do not have one, we will be able to loan you one in order to experience this production.