The selected performance is NOT available for sale.
Please Select Tickets
You have selected: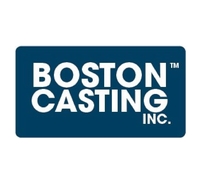 Audiobook Narration 101: 6-13-21
Instructor: Chris Ciulla, Award-winning VO artist
Sunday, June 13, 2021
at
6:00PM
Boston Casting
129 Braintree Street
Suite 109
Three-Week Workshop: Sunday, June 13 - 27, 2021 (6:00pm - 9:00pm)
*The Holiday Gift Offer is not applicable to this intensive workshop.

Ages 18+

This class will be held virtually via Zoom on 6/13, 6/20 & 6/27.



*NEW THREE-PART SERIES. If you have already taken Audiobook Narration 101 with Chris in the past, and you're interested in taking classes #2 and #3 (see below), please email Brittany for a pro-rated rate at mpi@bostoncasting.com

Are you an audiobook listener, but also an actor, and think you could be a capable narrator? Are you experienced in VO, have a home studio, and want to add audiobook narration to your resume? Are you confident in your audiobook performance level, but have no idea how to get hired for an audiobook job? Are you already pitching rights-holders and publishers, but haven't found any success yet?

The audiobook industry is growing exponentially. Publishers are producing more and more audiobooks each year, and so are up-and-coming authors. And because it's audio, you can do it remotely from anywhere in the country, including from your home studio in the Boston area.

But the audiobook industry is unique, in that it is the Publishing industry, not necessarily the Entertainment industry. And because of that, the way you acquire jobs is much different than in any other genre of performance work.

Class #1 (4/18): Audiobook Narration 101

This class will introduce you to the Business of Audiobooks. Essentially, how to become a working audiobook narrator. What materials you need in your "audiobook briefcase" to be potentially considered a professional audiobook narrator. Where do you go to find audiobook work, and who is hiring you. You will also learn about what is technologically required of you (your home setup) to produce a broadcast-quality audiobook.



Class #2 (4/25): Prepping Your Book for Audiobook Narration

In this audiobook seminar, we will review what is required of you to properly prepare yourself to narrate an audiobook. Scenario: You just received a narration assignment from either a major publisher, or a first-time author/rights-holder on ACX. Chris will address:

- Options for hardware and software
- Should you read the entire book before you start?
- Author and subject research
- Knowing your listener
- Marking up the manuscript
- Your notes template
- Non-Fiction: Appropriate quotation narration
- Fiction: Appropriate character choices


In this instance, you will be prepping the portion of a book you wish to record for your next demo sample. Choose material that you feel best represents you and the genre you feel you will excel in right away in your audiobook narration career.



Class #3 (5/2): Recording Your Audiobook Sample

In this audiobook workshop, you will now narrate the portion of the book you have prepped following Audiobook 102. You will perform live on Zoom, and your performance will be evaluated by Chris. You are guaranteed one full pass of your material, which will be a maximum of 3 minutes in length. You may be re-directed by Chris to record another pass on all or a specific portion of your material. Chris will address:

- Warming up
- Preparing mentally and physically
- Proper mic technique
- Connecting to the material
- Staying "in the moment"
- Dealing with flubs and errant noises
- Self-evaluating your performance

And most of all, we are going to have some fun, people!



Chris Ciulla - As an audiobook narrator, Chris recently surpassed the mark of 275 audiobook credits. Although his true love is the darkness and grit of Thrillers and Noir, Chris seamlessly transitions to Sci-Fi, Fantasy, Romance, and many genres of Non-Fiction, including History, Politics, and Sports.

He also has been reviewed by AudioFile Magazine over 20 times, has won 4 Earphones Awards, and has several Audie nominations and one Audie Award win.

In addition to Film (The Petal Pushers), TV (Gotham), and Commercial work (Dodge RAM), Chris has voiced characters for popular video game titles Fallout and Mafia, can be heard voicing The Ultimate History Quiz for A&E on Alexa-enabled devices, and is a frequent voice of national commercial campaigns.

Boston-born and a Los Angeles veteran of 15 years, he currently resides in Hoboken, New Jersey with his fashion designer-wife Suzanne, Big sis' Boston Terrier Coco and French Bulldog pup Little Leo. His wife has purchased every piece of clothing he owns since 1992, he dearly missed his Dad and his pug Rocky, and he tries to smile as much as he can.