The selected performance is NOT available for sale.
Please Select Tickets
You have selected: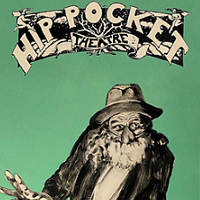 Electra
By Sophocles. Translation by Kenneth McLeish.
Friday, October 15, 2021
at
8:15PM
Hip Pocket Theatre
1950 Silver Creek Road
October 8 and 9 are for TCU Donors only. Open to the public October 10.
A father sacrifices a daughter to the gods before going off to war for the sake of the battle. A wife kills her husband to avenge her daughter's slaying and his infidelity. A daughter has her mother killed to avenge her father's murder. A son kills his mother's lover for conspiring in his father's death. Where murder is concerned, does revenge equal justice? When is the "blood for blood" chain complete? Electra, by the ancient Greek playwright, Sophocles, tells a story of revenge not unlike the headlines found in today's news. A Co-Production with Theatre TCU. Directed by Krista Scott. Season artwork by Rosalyn Bodycomb and John Carlisle Moore.