The selected performance is NOT available for sale.
Please Select Tickets
You have selected: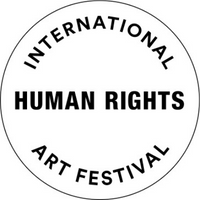 Wild Project presents
International Human Rights Art Festival- 2021
Short Play Festival
Monday, December 6, 2021
at
7:30PM
Wild Project
195 East 3rd Street
Between Ave A & B
F train to 2nd Ave, 24 hour parking garage located on Essex (Ave A) just south of Houston
December 6-12, 2021

The International Human Rights Arts Festival began in 2010 under the auspices of Amnesty International. It has now grown to an annual week-long event, offering hundreds of visual and performing artists the stage to showcase their work, share their stories and inspire social influencers, policy makers, cultural leaders and the general public to support their causes.

COVID Safety protocols at wild project
Upon entry all audience members must show proof of full COVID-19 vaccination. We welcome the NYC Covid Safe App and the New York State Excelsior Pass, which provides secure, digital proof of COVID-19 vaccination. For more information on Excelsior Pass, visit: https://epass.ny.gov.

To help us ensure a fast and efficient entry, we ask that guests using the Excelsior Pass Wallet app download the app in advance and log in prior to your visit so you have access to your documentation before arriving at the venue.

Audience members will be required to wear masks at all times within the theater. There will be no food or drink permitted within the theater.
MONDAY, DECEMBER 6th, 7:30pm
SHORT PLAY FESTIVAL (THEATRE)

Sam Affoumado: The Flogsta Scream. International university students, Angelo and Valentina meet in Flogsta, Sweden where a strange, weekly screaming ritual takes place. The New York war game designer and the Spanish pacifist are attracted to one another but will their ideological differences keep them apart or will screaming take them to the next level? Patrick Dunning (Angelo), Lucía Alvargonzález (Valentina) Rebecca Wilson (Production Stage Manager) Sam Affoumado (Writer/director) has written seven full-length plays His short play, Peanut Butter Patty, was a semi-finalist in the 37th Annual Samuel French OOB Short Play Festival. Published: The Bully's Eye, (2015), More 10-Minute Plays for Teens, (Applause Theatre & Cinema Books.) Memberships: Dramatists Guild, AEA, SAG-AFTRA, NPX, and TRU. He is samaffoumado.com

D. Lee Miller: George Floyd. A reporter wants to interview Michelle in the aftermath of George Floyd's murder. Her neighborhood is burning and the military is turning down her street. How many George Floyd's are there? Playwright: D. Lee Miller; Actor/Director: Kiarà Lauren. D. Lee Miller's work has been presented in the US and abroad at Barrow Group (FAB), Naked Angels Tuesdays @ 9, B3 Productions, EAT, La MaMa ETC, Rover Dramawerks, Stagecrafter's, Shenandoah Valley International Playwrights Retreat, Glasgow's Rum Diaries, Writers Block Radio, Rebel Radio at Brighton, UK etc. Miller is a member of HONOR ROLL and the Dramatists Guild. Kiarà Lauren is a New York City based actor, director, and producer charged with using storytelling to connect black and brown communities to ultimately change our multifaceted, multicultural, and complex perceptions of the world

Cate Wiley: Note To Self. Zoe wants to jump and Jerry wants to stop her. Why would a healthy-looking young woman want to do such a thing? This play is a suicide-prevention tool aimed at destigmatizing depression. Director: Madelyn Chapman; Zoe: Kirrin Tubo; Jerry: Tom Steinbach. Cate Wiley is a recent transplant from Denver to NYC who writes plays that ask questions about history, community, and identity. Recent plays take on sexual double standards in the context of the 2015 terrorist attacks in Paris; women experiencing homelessness; white supremacy and white liberal collusion in American racism past and present.

Laura Gaspari: Donuts. Donuts is about a young woman confronting her Mother about a traumatic issue from her past. Director: Vincent Marano; Francesca: Barbara Halas; Angelina: Michelle Corr. Donuts, was a Winner for the Lakeshore Players Play Competition and Semi-finalist in the Soop to Nuts competition - NY. She's performed off-Broadway and sung the National Anthem at Madison Square Garden.. Memberships: Equity, SAG/AFTRA member.

Tom Block: Let's Pretend. The play concerns two children playing with modeling clay, building a world. It begins with a Japanese toilet and ends with a bullet-proof backpack and a belt-fed rifle, the SFS BFR. One of the little modeling-clay creations is an adopted Chinese Jewish baby with brittle bone disease. Becca, JaneAnne Halter; Amanda, Grace Chang. Tom Block is the Founding Producer of the International Human Rights Art Festival. He is also a playwright, author of six books and 25+ years exhibiting visual artist. tomblock.com.

Zizi Azah Abdul Majid: To Raqqa With Love. In her beauty salon in Raqqa, Syria Sofia keeps her doors open to all, even when her town is taken hostage. Zizi Majid is a playwright whose work advocates for a shared humanity. Plays include HOW TO GILD AN EAGLE (Finalist, Columbia@Roundabout, Semi-Finalist National Playwrights Conference); RETURN TO FALL (Finalist, Blue Ink Playwriting Award; Semi-Finalist National Playwrights Conference; Semi-Finalist Bay Area Playwrights Festival. Fellow of WP Theater's 2020-2022 Lab, NYC. MFA Columbia University. She is currently an adjunct professor at Syracuse University. Upcoming: They Came In The Night (March 2022, Pipeline Festival WP Theatre). Director: Logan Reed: Elizagrace Madrone. Actors: Sofia: Mari Vial-Golden; Aminah: Victoria Nassif; Abu: Michael Karadsheh.

Leonard Goodisman: Sarah Klakum. Joe, pretending not to be a journalist, climbs a hill above the mighty Columbia River, trying to "sneak" a story about a long ignored and little known Indian tribe. Sarah Klakum is there mending salmon nets but is onto him from the beginning. She seems cold but then, after he is exposed, comes out to meet him and offers to show him the river as she sees it, down a very steep trail.. It frightens him, the trail, the river, her, all of it. Written/directed by Leoanrd D Goodisman. Leonard's work explores relationships between people, in the light of the sociological, political environment in which the people find themselves. Joe: Alexsandr Gurdzhua; Sarah Klakum: Angelina Gutierrez.