The selected performance is NOT available for sale.
Please Select Tickets
You have selected: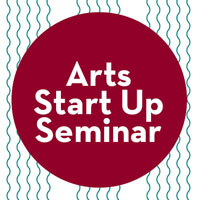 BCT Presents
2017 Arts Start Up Seminar
Saturday, March 25, 2017
at
10:00AM
Monroe County Public Library, Room 1C
303 E Kirkwood Ave
This event is now FREE but you still need to register.
The Arts Start Up is a day-long event about transforming dreams into reality. Led by veteran arts presenter and award winning teacher, Danielle McClelland, Executive Director of the Buskirk-Chumley Theater, Arts Start Up provides a template for panic-free event planning and a supportive environment in which to exercise the skills necessary to launch a new artistic endeavor.

Workshopping ideas for new music, dance, theater, film, and multi-media events with help from other high-achieving artists and presenters, Arts Start Up participants will learn how to take the necessary steps to move forward with their plans. All those in attendance become eligible to apply for Arts Start Up Support, which includes rent-free use of either the Buskirk-Chumley Theater or the John Waldron Arts Center for new events in 2018.

Participants are encouraged to come to Arts Start Up with an idea for a new event. After a brief overview of a flexible event planning template, which melds the creative process with tech industry and business practices such as vigorous market research, "pivoting" to match an idea to a need, and small batch testing, attendees will meet local arts and entertainment industry leaders and pitch their ideas to the group.

Throughout the afternoon, selected ideas will be developed into basic business plans, receiving assistance and advice from leaders. These draft plans will establish the basis for participants to apply for Arts Start Up Support, in which applicants must present a proposal for a new, ongoing event to take place at the John Waldron Arts Center or the Buskirk-Chumley Theater, starting in 2018. Deadline for the proposals is Friday, September 15, 2017, with announcement of the winning proposal(s) on Friday, October 20, 2017.

Arts Start Up began in 2016, and resulted in winning proposals from Shimmy Con, a regional Middle Eastern Dance conference taking place at the Monroe County Convention and Visitors Bureau as well as the Buskirk-Chumley Theater, July 7 & 8, 2017 and Bloomington Vaudeville, a multi-genre performance series featuring variety acts from acrobatics to magic to music and comedy, Aug 19.

Agenda
10am - Introductions & basics of event planning
11:30am - Pitch practice
12pm - Introduction of local presenters
12:30pm - Lunch with local presenters
1pm - Pitches and selection with local presenters
2pm - Business plan creation with local presenters
4:30 - Presentation of final plans to the group

For more information about the seminar, contact Danielle McClelland at 812-323-3022 or director@buskirkchumley.org. Each participant is asked to register individually. Lunch and snacks will be provided.