Please Select Tickets
You have selected: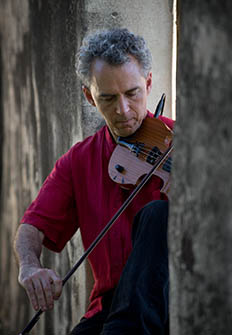 David Schulman and Quiet Life Motel
Friday, June 9, 2017
at
8:00PM
Skokie Theatre
7924 Lincoln Ave
By turns nocturnal, reflective, funky, and cinematic, the music of violinist David Schulman and Quiet Life Motel is a weave of jazz harmonies, shimmering orchestral textures, and international grooves. Heard on NPR and at the Kennedy Center, his sound has been described as "mysterious and beautiful" by the Washington Post.

In this special performance, elements of nuevo tango, cumbia, and gypsy music find their place amidst evocative soundscapes from around the world. As a nocturnal backdrop of visual imagery sets the stage, the music carries us on a vivid, cinematic journey: There are wordless love stories. Secrets, desires, regrets. Melodic dreamscapes. Moments of comfort for when the world seems about to come apart. Playful, organic percussion — and many layers of dancing violin.

Special Skokie preshow: "Sounds and Stories of Chicago." Before the performance, the audio pre-show features soundscapes of some of David's favorite Chicago places, voices, and sound makers — including legendary pianist John Wright, sound-gatherer Olivia Block, and the soulful vintage elevators of Chicago's Fine Arts Building.