The selected performance is NOT available for sale.
Please Select Tickets
You have selected: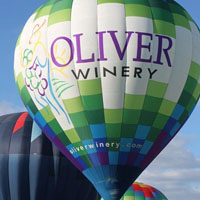 2017 SCI Kiwanis Indiana Balloon Fest
Sunday, September 10, 2017
Monroe County Fairgrounds
5700 West Airport Road
Friday, September 8 - Sunday, September 10.
Single day passes restricted to day chosen.
PASS INFORMATION:
Carloads:
Ticket price includes parking and gate admission. Passes are for a set carload of people who will be issued a wristband for the day or weekend. If you purchase a weekend pass, you can come and go as you like over the course of the three days. If you return to the fairgrounds, your car should only include members of that original party, still wearing their weekend wristbands.
Individuals:
Ticket price includes parking and gate admission for a single person.
To access the fairgrounds, you will need to present a paper pass obtained at the BCT Box Office at 114 E. Kirkwood Ave. or a printout of the receipt you will receive via email after purchase. You can also show your receipt on your smartphone.
Carload day passes will also be available at the gate for cash-only sales but the price increases to $20. Weekend passes and individual passes are not available at the gate. Online sales will end at 2pm on the Sunday of the festival.
BALLOON FEST:
Join us for the 5th annual
Kiwanis Club of South Central Indiana Balloon Fest
at the Monroe County Fairgrounds. Our Kiwanis Club will support charities with the funds generated by this festival. Come out to have fun and support important causes.
Festival highlights include balloon launches each evening (weather permitting). We will host colorful, enormous hot air balloons and there is nothing more beautiful than to see these multicolored balloons ascend into the sky at dusk.
Another popular event of the Balloon Fest is the Night Glow. Following Friday and Saturday evening's launch the balloons return to the festival to conduct a Night Glow. At this event, the balloons are tethered to the ground and they use their propane heaters to light up the multicolored balloons synchronized to music. It is one of the most fascinating sites imaginable.
Food vendors will entice the taste buds and all types of entertainment will round out the weekend, including live entertainment, Kiwanis Idol, Cornhole Tournament, Kaboom Bumper Cars, Avalon Health Island and so much more. Enjoy a special appearance by pyrotechnic skydivers to kick off the fireworks on Saturday night. Please check the website schedule for events and times.
This festival is dependent on the weather and we encourage you to arrive with a flexible attitude about your planned activities. With so much happening at the fairgrounds, you are sure to find something fun to do even when the balloons aren't available.
Balloon Rides:
Balloon rides are not included in the purchase of your pass. Limited un-tethered balloon rides will be available for $250 per person. Tethered balloon rides are available on a first-come, first-served basis for $10 per person. All balloon activity is weather-dependent. You can enter to win a hot air balloon ride by donating non-perishable food to the Hoosier Hills Food Bank.
Fairground Fest Hours:
Friday, Sept 8, 3pm - 10pm
Saturday, Sept 9, 6am - 10pm
Sunday, Sept 10, 6am - 6pm
Sponsors:
Oliver Winery, IBEW Local #725, Shelby County Co-op, Monroe County Fairgrounds, & Midwest Color Printing
Policies:
Some portion of the event will be held regardless of weather. Balloons will not fly if weather conditions are unfavorable. No refunds will be provided if balloons cannot fly. The festival will welcome thousands of visitors over the weekend and the traffic accessing the fairgrounds can get backed up. Please allow extra time to access parking.
Check
the festival website
for a complete schedule of events.