The selected performance is NOT available for sale.
Please Select Tickets
You have selected: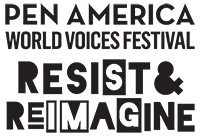 PEN World Voices Festival presents
Playing with Fire: Theater in Translation as Resistance
Tuesday, April 17, 2018
at
7:00PM
Dixon Place
161A Chrystie Street
Plays have an aliveness and immediacy of impact that allow them to palpably reimagine and, thus, shape reality. In many locations, theater has become a site of resistance and transformation. The dearth of translated plays in this country, therefore, amounts to occluding an important aspect of the global ethical sociopolitical conversation. What are we missing? Critic and translator Michael Eskin will reflect on translating Éloge de la faiblesse (In Praise of Weakness) by severely disabled original philosopher Alexandre Jollien – a Socratic play devised, among other things, as both an act of resistance to our society's discourse on disability and a call to redefining what it means to be "normal" and/or "different." Poet and translator Agnes Walder will reflect on translating Tyrtaeus: A Tragedy by Holocaust victim Lajos Walder. Written in Hungary in the early 1940s in response to Nazi occupation, it was rediscovered in 1988 and published in the U.S. for the first time in 2017. Playwright and translator Jeremy Tiang will speak about the challenges of translating work from the Chinese-speaking world, whose political contexts and modes of resistance may not be as familiar to western audiences. Moderated by Martin Puchner.