The selected performance is NOT available for sale.
Please Select Tickets
You have selected: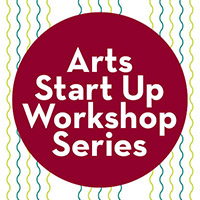 2019 Event Tech 101
Wednesday, October 30, 2019
at
3:00PM
Dimension Mill
642 N Madison St.
Are you planning a big product launch event, your first ever presentation to potential investors, a show that you've been dreaming up for the last five years? Have you just now recovered from the nightmare of putting together some difficult event that left you feeling like you'll never do it again? Don't despair. Even the most daunting aspects of a complicated event – think sound cues and balloon drops and dramatic projections – have been accomplished before by tech professionals. This seminar will teach easily employable methods and techniques that can help make the process of putting on your event and the end result just as successful as the pros. Wouldn't it be amazing if you felt confident in:
• organizing your preparation tasks into easily accomplish-able timelines;
• formalizing a production schedule for rehearsals and day of event;
• creating a script complete with cues and event diagram; and
• engaging others in both the idea and the timeline.
The show must go on, but wouldn't it be great if the process felt just as good for the participants as it does for the audience or guests who attend? You could be the hero who makes that happen. This seminar will prepare you to do so.
This workshop is free and will last two hours. Advanced registration is requested.
This event is part of the BCT's
2019 Educational Workshop Series
. Other sessions are
Panic-Free Event Planning
and
Marketing That Works
. More information about the series, as well as about our Arts Start Up Seminar, can be found on the BCT's
website.