The selected performance is NOT available for sale.
Please Select Tickets
You have selected: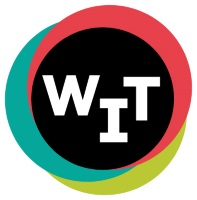 Awesome Free Introductions to Improv
Improv for All! Workshops for Lawyers
Wednesday, October 2, 2019
at
6:30PM
Source (rehearsal studio)
1835 14th Street, NW
Improv is an amazing way to help people connect with each other. For lawyers, improvisation can help improve critical thinking on one's feet, effective communication, and working with others. Developing the ability to think fast and react appropriately in the moment can mean the difference between failure and success in the courtroom, in the meeting room or around the water cooler. (Just kidding!)

At Improv for Lawyers, we will explore the fundamental ideas of improvisation and how they can be applied to the everyday tasks of lawyers. Instructors will take participants through exercises that will help you enhance your trial skills, conduct more effective negotiations, and find new ways to work constructively with clients and colleagues. The best part is the creation of community space where all can be at ease among peers and possibly find some collective catharsis. Never fear! You don't need to be funny to participate; all experiences, backgrounds, and wits are welcome.

The workshop is hosted by Washington Improv Theater, which is dedicated to sharing the ideas and spirit of improv with all of DC.

This event is in a second floor space with no elevator access.