Please Select Tickets
You have selected: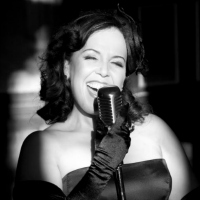 A Magnificent Entertainer and Singing Sensation
A Tribute to La Pasión De La Lupe with Jessi Campo
Latin and Contemporary Jazz
Friday, January 5, 2018
at
8:00PM
Arts Garage
94 NE 2nd Avenue
PLEASE SELECT TABLE. SEATS ARE FIRST COME FIRST SERVED. BYOW – BRING YOUR OWN WHATEVER!
Born in New York of Latin descent, Jessi Campo first began singing and writing songs on her guitar at the age of 12. Jessi's specialty is to capture a memorable moment through her lyrics and interpretations so that each person who is present feels her music. As a bilingual singer-songwriter and accomplished entertainer, Campo has toured Asia extensively, and had a performance role singing in Hebrew in the feature film Striptease during a scene featuring Burt Reynolds.

Inspired by family, especially parents Giovanni and Nina, who performed with many famous Latin music icons such as Tito Puente, Perez Prado, Beny More, and more, Jessi has released four full-length recordings: How Can I (2000), 2013's At Last, Con Corazon in 2014, and La Pasión de La Lupe (2016). Seven of her songs earned placement in the 2016 Dream Act legislation feature film called El Sueño, which premiered in El Paso, TX.

Her new release titled La Pasión de La Lupe includes La Lupe classics like "Que Te Pedi" and "La Tirana," plus other Cuban boleros and some original material, including a heartfelt tribute to her father called "Vivio La Vida". The exceptional production work of Jose D. Velazquez captured the essence of the traditional Cuban sound, with a crossover fusion, featuring collaborations with musicians from Spain, Los Angeles and Miami. Staying true to her gift as a songwriter there are two original songs on this album which she called upon her longtime friend Michael NOMAD Ripoll to produce "Quiero Ser" and the song written for her father "Vivio La Vida".