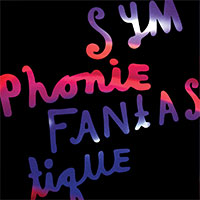 A HERE Dream Music Presentation
Symphonie Fantastique.
Friday, June 29, 2018
at
8:30 PM
Please be aware that there will be ABSOLUTELY NO LATE SEATING for this performance. Symphonie Fantastique is NOT APPROPRIATE FOR CHILDREN UNDER 8 YEARS OF AGE EXCEPT FOR THE FAMILY-FRIENDLY PERFORMANCE ON JULY 14 at 4pm.
145 Avenue of the Americas
Entrance on Dominick, one block south of Spring St.
New York, NY 10013
C/E to Spring, 1 to Houston