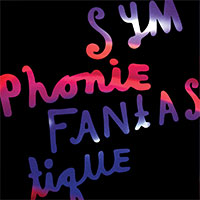 A HERE Dream Music Presentation
Symphonie Fantastique
Saturday, September 1, 2018
at
8:30 PM
Basil Twist will be performing as puppeteer at this performance.
Please be aware that there will be ABSOLUTELY NO LATE SEATING for this performance. Symphonie Fantastique is NOT APPROPRIATE FOR CHILDREN UNDER 8 YEARS OF AGE EXCEPT FOR THE FAMILY-FRIENDLY PERFORMANCE ON AUGUST 18 at 4pm.
145 Avenue of the Americas
Entrance on Dominick, one block south of Spring St.
New York, NY 10013
C/E to Spring, 1 to Houston