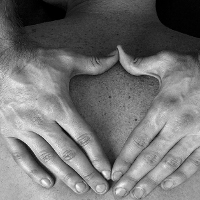 Leigh Curran's
Body Beautiful
Part of our FemFest series.
Saturday, January 26, 2019
at
2:00 PM
The Fountain Theatre
[map]
5060 Fountain Ave.
Los Angeles, CA 90029
East Hollywood
Accessible Parking available adjacent to theatre for $5 in our secure lot.
Thayer, a psychotherapist, and Emma, a massage therapist, met in college, married and divorced in their mid-thirties when Thayer realized he was gay. Over time they became best friends. The play begins when they are 70 and single and decide to move back in together to see each other through their old age. Emma has never really fallen out of love with Thayer but she does her best to hide it until Thayer and one of his patients, Noel, a Mexican-American transman fall in love throwing sexual orientation, gender identity and true love into question for all concerned.