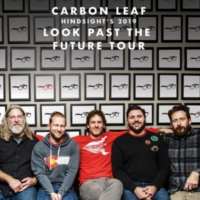 Carbon Leaf
No one under the age of 6 admitted.
Friday, June 7, 2019
at
8:00 PM
The stage is in front of row A. Double letters indicate balcony seating. All sales are final. No refunds or exchanges.
Westhampton Beach Performing Arts Center
[map]
76 Main Street
Westhampton Beach, NY 11978

Carbon Leaf's distinct blend of rock, folk, Celtic, bluegrass and Americana distills into a high-energy style the group calls ether-electrified porch music, brought to life with acoustic & electric guitars, mandolin, fiddle, bass, drums, cello, banjo, penny whistle, pedal steel, accordion and rich vocal harmony. 25 years, 17 albums and 2500 live shows later the Virginia quintet has garnered a rabid fan base and a reputation for a rocking good time.