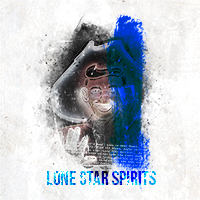 Friday, February 28, 2020
at
8:00 PM
Members & Subscribers: Log in and to access subscribers' and members'
seats and discounts! Not yet a member or subscriber? Place a membership
or subscription in your cart before selecting seats to access the benefits immediately!
freeFall Theatre Company
[map]
6099 Central Ave.
St. Petersburg, FL 33710

by Josh Tobiessen
Marley is back in her small Texas hometown for what she hopes will be an easy trip to deal with some
family business. When she arrives at her estranged father's liquor store with her hipster fiancé, there is
a collision between who she is and where she comes from. When her ex-boyfriend – the local football
hero, an old high school chum, and the ghost of the bear-wrestling pioneer who founded the town show
up, things take a series of unexpected turns.
This is a fresh, smart comedy about the ghosts that haunt us all – wherever we find ourselves in the
cultural divide.
This show contains adult themes. Discretion advised.
Show Sponsors: Rick Behnke & Robert Newell, Marion Rich
Community Partner: Betsy Schweitzer and Bill Ward