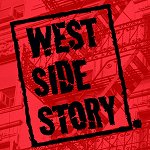 The City of Lauderhill and Prather Productions presents
West Side Story
Friday, November 29, 2019
at
7:30 PM
SUBSCRIBE TODAY!!
Lauderhill Performing Arts Center
[map]
3800 NW 11th Place
Lauderhill Avenue of the Arts
Lauderhill, FL 33311

WEST SIDE STORY reimagines Shakespeare's Romeo and Juliet in 1950s New York City. A bitter rivalry between two teenage street gangs, the American-born Jets and the Puerto Rican immigrant sharks is forever altered by a Forbidden Love Affair between the young couple Tony and Maria. The story star-crossed lovers struggle to rise above the hatred and intolerance that surrounds them. This Smash Hit musical was heralded as an electrifying Moment In Theater history but it was open in 1957 and today, it remains as powerful, poignant and timely as ever.