Club Carpenter Cabaret Presents
Stacy Sullivan
A Tribute to Miss Peggy Lee
Thursday, November 14, 2019
at
7:00 PM
No refunds or exchanges. Have a special seating request? Please contact the Arts Ticket Office at 562-985-7000 at least 10 days before the scheduled performance. All patrons entering theater must have a ticket by order of the Fire Marshal.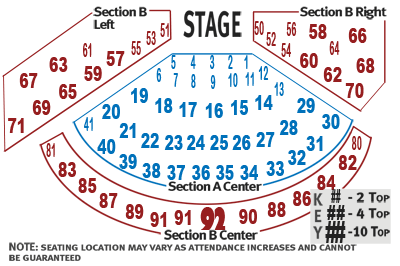 Carpenter Performing Arts Center
[map]
6200 Atherton St.
Long Beach, CA 90815
6200 E Atherton St. (Between Palo Verde Ave. & Bellflower Blvd.) Get directions under the 'Visit' tab at CarpenterArts.org.
Long Beach Transit: Los Angeles Metro Blue Line to 1st Street, transfer to bus line #173, Exit in front of Center before Atherton/Studebaker stop.
Celebrating the centennial birthday of Miss Peggy Lee, Stacy Sullivan reveals the seductive charm and complexity of one of the most successful singer-songwriters in history.
The New York Times
calls Sullivan "spellbinding" and "darkly sultry" in this captivatingly authentic tribute