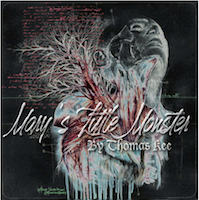 Thursday, May 14, 2020
at
8:00 PM
*Please note that the theatre and restrooms are not handicapped accessible. The bathrooms are located down a flight of stairs, and the entrance to the theatre is about 10 steps.
The Players Theatre
[map]
115 MacDougal Street
Between West 3rd and Bleecker Streets.
New York, NY 10012
Main stage
ACEBDF&M trains to West 4th street. Exit at West 3rd and walk one block east to Macdougal Street. The theatre is located in the same building as Cafe Wha.
"In the year without summer, 1816, the poet Lord Byron is joined by an intimate circle of friends consisting of Mary Shelley, her husband Percy Bysshe Shelley, her sister Claire, and Byron's personal doctor John Polidori. During their confinement in this Swiss mansion, the characters' massive emotions and intellects collide to produce legendary poetry, literature, conflict, catharsis, and discovery. Sex, sword fights, legends of literature, Frankenstein."