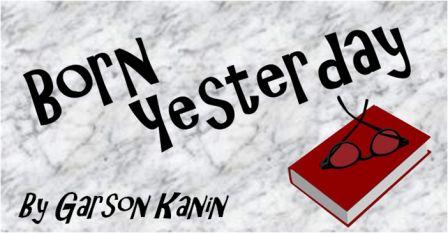 The Town Players of New Canaan presents
Born Yesterday
By Garson Kanin


Powerhouse Performing Arts Center
679 South Avenue
Waveny Park
New Canaan, CT 06840






An uncouth corrupt rich junk dealer, Harry Brock, brings his showgirl mistress Billie Dawn with him to Washington, D.C. When Billie's ignorance becomes a liability to Brock's business dealings, he hires a journalist, Paul Verrall, to educate his girlfriend. In the process of learning, Billie Dawn realizes how corrupt Harry is and begins interfering with his plans to bribe a Congressman into passing legislation that would allow Brock's business to make more money. Produced by Special Arrangement with Dramatists Play Service, Inc.
The Town Players of New Canaan presents
Born Yesterday
By Garson Kanin

Canceled

Sold Out

Info: hover your mouse over the icon to learn more