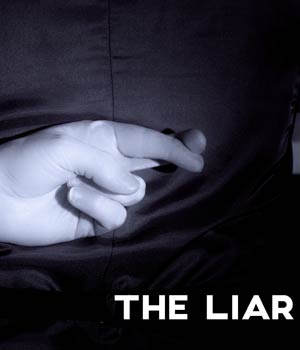 Promethean Theatre Ensemble presents
The Liar, by David Ives
adapted from Le Menteur by Pierre Corneille


Athenaeum Theatre Studio Two
2936 N. Southport Ave.
2nd Floor
Chicago, IL 60657
Lincoln, Wellington and Southport
CTA Bus #9; Brown Line Wellington Stop

Recommended for ages 13+. Performance lasts 2 hours including a 15-minute intermission.



Driven by the character of Dorante, The Liar is constantly reinventing his life and telling wild, compelling stories. This play takes the classic French farce and revives it with fresh, modern language that pulls conventions and linguistic stylings from the past while creating a dynamic new rendition of the story.
Promethean Theatre Ensemble presents

The Liar, by David Ives

adapted from Le Menteur by Pierre Corneille

Friday, May 26, 2017
Saturday, May 27, 2017

Canceled

Sold Out

Info: hover your mouse over the icon to learn more